Annual Fund Drive
Dear Friends and Neighbors,

How often do we take the important things in life for granted? The profound pleasure and safety of a roof over our heads offering protection for our families. We don't count the blessing daily, be we DO count on it always being there. So, and important question – when disaster strikes, do we take those local emergency responders for granted as well?


For 71 years (nearly 3/4 of a century!) the Middlesex Township Volunteer Fire Company has provided emergency services to the residents and businesses of Middlesex Township and surrounding areas. Our tradition of community service among past and present members has built a fire company you can depend on. Our members give their time, apart from their own jobs and families, to keep you and yours safe, as well as serve your community at large with our 100% volunteer-driven fire company.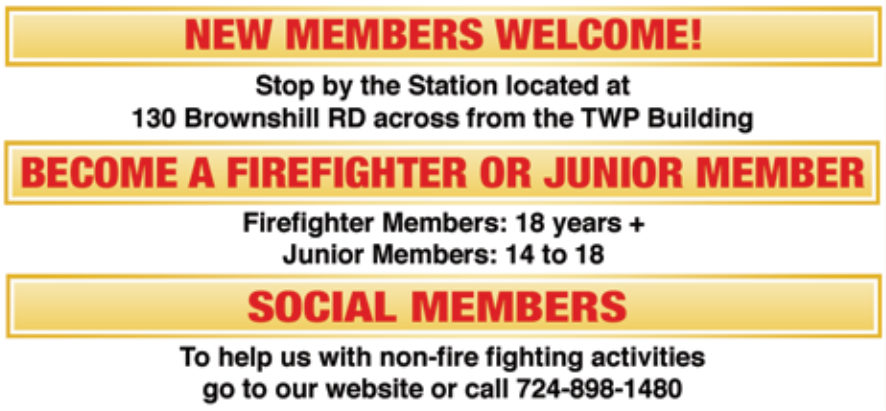 While we hope you never need to call us for help, we are fully prepared to assist in the estimated 250+ emergency calls that occur annually in Middlesex Township. If you DO need assistance, our Volunteers answer the call.


However, to keep up with the continued growth of our community and existing costs of fire fighting and rescue equipment, we ask for your continued support in our Annual Fund Drive. With your donations from previous years, we have been able to continue our traditions of exceptional community service.


As a Middlesex resident or business owner, we ask you to continue to support us with a donation of $50 per household or $100 per business. But, any donation you are able to give will be greatly appreciated. And for every donation over $100, you receive a Reflective Address sign.

All residents of Middlesex Township are welcome to visit the fire station any Thursday evening at 7 p.m. for a tour or details about becoming a firefighter or social member. We have many Volunteer Opportunities! Call 724-898-1480 for details.

Most Sincerely,
The members of Middlesex Township Volunteer Fire Company